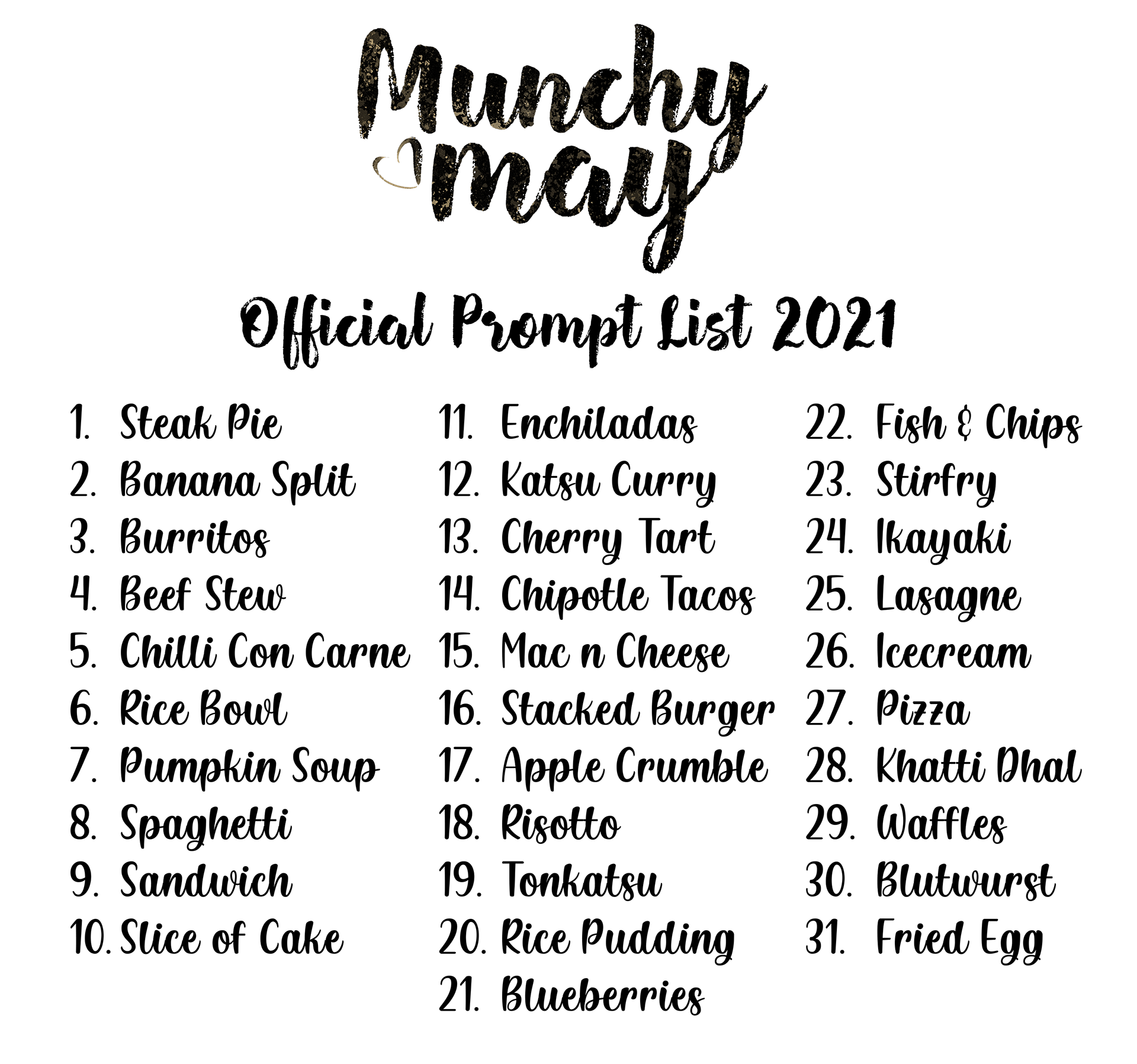 The Official Prompt list is designed to provide inspiration and spark creativity. You are not required to use the Prompt list to participate in the Munchy May event, it is here for those who wish to use it as a resource and as a guide.
Unlike other art based events where the prompt list is used to inspire conceptual ideas, the aim of Munchy May is to illustrate a meal that you have eaten yourself during the event. Therefore this list is intended to be a  suggestion for a meal plan which you can use in the month of May. 
Each day there is a suggestion for a meal you can have that day. It is the hopes of the Munchy May team that you will use this list to try something new and enjoy a cultural journey throughout May.
Make sure you follow our account for updates!